New Course to be Offered Focuses on Sustainable Business Practices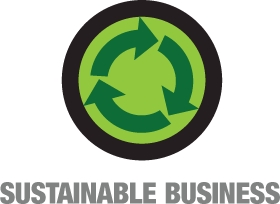 Current business trends have been shifting more and more towards sustainability, the need to have a positive or neutral impact on the global or local environment, community, society or economy while still maintaining a profitable and stable business. Also, there has been an increasing trend among Generation Y to focus on sustainability. With students growing up in an age where terms like 'global warming,' 'recycling,' and 'being green' are mentioned in everyday, students are more socially aware and are actively pursuing more sustainable practices.
In order to address this need in the business world and with the new generation, the MSU College of Business has a new course designed to focus on sustainable business practices, MGMT 491, to be offered this fall on Tuesdays and Thursdays at 11:00 am. This new course is offered for seniors in all disciplines and will address current issues and actions focused on sustainability.
"Businesses across the nation are recognizing that a healthy environment and strong communities are vital to their long-term prosperity." (Yellowstone Business Partnership, 2010)
This shared idea is where this course will start. It will help students identify key sustainability and environmental issues currently faced by business managers and addresses how managers can analyze and respond to these issues. This course is approached from a business perspective and designed to serve a cross-disciplinary audience of students interested in 1) learning how to mitigate some of the impacts and implications humans are having on the environment and 2) taking a leadership role in the professional arena.
For more information about this new course, please contact Martha Joh Reeder-Kearns, mjreeder@montana.edu