College of Business Executive's Closet Open September 7-9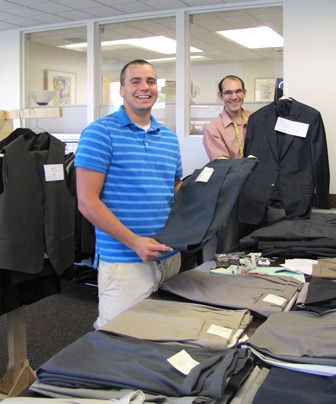 Do you need to update your professional look? Do you know what you will wear to your job interview?
The College of Business (CoB) already emphasizes the importance of professional appearance for final presentations to clients in the upper-division consulting classes, when participating in academic competitions against other universities and, especially, when attending the fall and spring recruiting fairs. Recognizing it can be difficult for college students to afford business attire, CoB student leaders looked at ways to help improve student professional appearance and developed a service project they called "The Executive's Closet."
This is the second Executive's Closet and it provides an opportunity for CoB students to acquire professional quality clothing, with business professionals in the community donating 'gently worn' business outfits and accessories.
The Executive's Closet will be available September 7-8 starting at 8:30 am and running until 5:30 pm and September 9 from 8:30 am - 2:00 pm. The Executive's Closet is located at the Bracken Center in Reid Hall on the 4th floor.
This event is brought to you by the MSU College of Business student clubs and the Bracken Center. For more information, please contact Linda Ward, lward@montana.edu or 406-994-1995.