10th Annual College of Business Classic Open Golf Tournament on September 23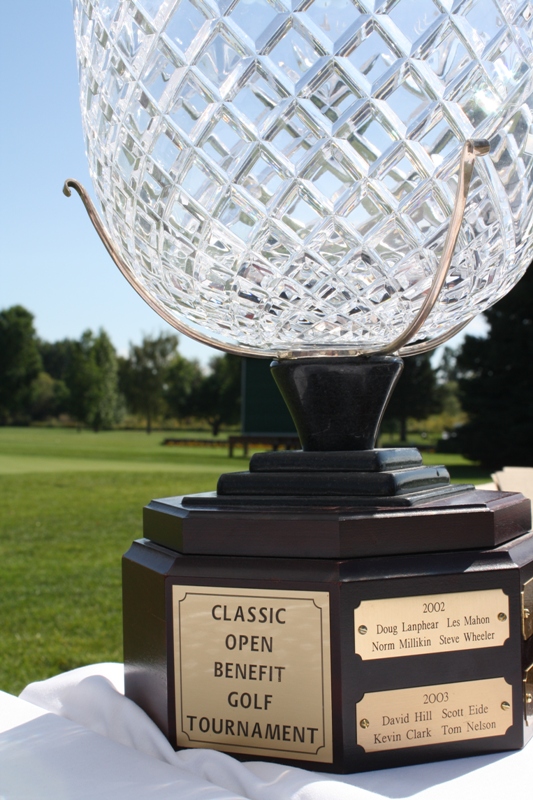 The Montana State University College of Business (C0B) annual golf tournament is scheduled for Friday, September 23, 2011 at the Riverside Country Club in Bozeman. The four-member, scramble format tournament is open to all players and will begin with a 12:30 p.m. shotgun start.
As the only CoB fundraising event, the profits will be used to fund student enhancement programs and scholarships. At the last scholarship banquet, two "Friends of the Classic Open Benefit Golf Tournament" scholarships were awarded to business students Gargi Jagtap and Brooke Seagars.
Participants may sign up as single players or a team of four. The tournament entry fee is $125 per golfer ($500/team), which includes lunch, an entry prize, two mulligans, a Hole-in-One competition, the awards ceremony with tasty hors d'oeuvres, a raffle auction and great team and individual prizes. This tournament does sell out, so early reservations are encouraged.
Continuing the tournament tradition, players on the team with the best gross score will have their names etched in the prestigious traveling crystal trophy and receive the honor of displaying the trophy at their place of business throughout the year. Last year's winning team, sponsored by Dotty's, was comprised of Scott Eide, Dusty Fasbender, Eric Murphy and Adam Wrightson.
The tournament has been very successful in past years, and the CoB is excited about the positive feedback and interest received for this year's tournament. The success is due largely to the generosity of the sponsors, prize donations and the enthusiasm and spirit of the golfers.
This year's tournament co-sponsors are RightNow Technologies and Rudd & Company. Mountain West Bank and Old Chicago are the Cart Fleet Sponsors; First Interstate Bank is sponsoring the Mulligans and Pine Cove Consulting is our Hole-In-One Sponsor. Many businesses have contributed to the tee box sponsorships. All sponsors will be listed in the 2011 College of Business Annual Report Honor Roll of Donors.
For those who wish to make a contribution to the tournament, tee box and other sponsorship options are available. These contributions give participating businesses strong visibility at the event, as well as ensure the golf tournament's success.
To reserve a spot in the tournament, for sponsorship options or more information on the CoB Classic Open Benefit Golf Tournament, contact Audrey Lee at (406) 994-7026 or e-mail her at audrey.lee@montana.edu.