Kregg Aytes Announced New Dean of College of Business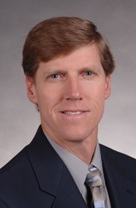 Kregg Aytes, the interim dean of Idaho State University's College of Business, has been selected as dean of Montana State University's College of Business after a national search. Aytes will start July 1.
"We are extremely pleased to have Kregg join us," said MSU Provost Martha Potvin. "He brings with him a real dedication to giving students the best education possible. He'll be a great addition to the MSU family."
Aytes has been a member of the College of Business faculty at Idaho State University since 1993. He completed his doctorate in management information systems at the University of Arizona Eller College Of Management that same year. Prior to his doctoral education, he worked as a systems engineer at IBM in Phoenix for five years after receiving his bachelor's degree from the University of Arizona.
"I'm thrilled to be coming to MSU," Aytes said. "I met a wonderful group of faculty and students when I visited the campus and am really looking forward to working with them."
During his time at ISU, Aytes has served as chair of the Computer Information Systems Department, associate dean, and in his current position as interim dean. He has taught a wide variety of courses, including subjects ranging from programming to strategy and small business consulting. He was named one of five master teachers at ISU in 2006.He has also twice received the outstanding service award for the College of Business at ISU.
Aytes' research interests revolve around the management of IT, the use of technology to support group work, and more recently, the use of social media by entrepreneurs. He enjoys interacting with industry, through consulting and service on boards of various economic development organizations.
Over the years, Aytes has visited Bozeman many times, as his daughter attended MSU and she and his son currently live and work in Bozeman.
The dean position came open last spring, when Dan Moshavi left the position to become dean of the School of Business and Leadership at Dominican University of California in San Rafael. Susan Dana, who did not apply for the permanent position, has been serving as interim dean.