Owner of Red Ants Pants to Speak at 9th Annual Entrepreneur Day on November 1

Sarah Calhoun, owner of Red Ants Pants will be the keynote speaker at the ninth annual Montana State University College of Business Entrepreneur Day, set for 10:00 a.m.-3 p.m. Thursday, November 1, in the ballrooms of the Strand Union Building on the MSU campus.
Calhoun's keynote presentation, "Red Ants Pants, More than a Pair of Pants," which is free and open to the public, will be held from 1:15-2:00 p.m. A question and answer session will follow her remarks.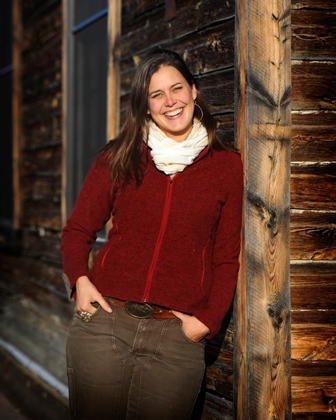 Calhoun will discuss her experiences with pants and how that led to a new business idea and a company based in a rural agriculturally-based town in Montana. She will touch upon how to start and run a successful business as well as her business's unique marketing efforts and how her business has expanded to include a non-profit branch in support of women's leadership, working family farms and ranches, and rural communities.
Calhoun grew up on a farm in Connecticut and received her degree in Environmental Studies from Gettysburg College. She opened up shop in 2006 in an old historic saddle shop in White Sulphur Springs and Red Ants Pants are now sold via the Internet all across the country and in other countries including Antarctica.
The day will be broken into several segments. In addition to Calhoun's presentation, College of Business faculty and current students will facilitate a group workshop in the morning. The session is designed for high school students and transfer students interested in business and the entrepreneurship program at MSU.
The MSU College of Business hosts Entrepreneur Day as part of its commitment to enhance entrepreneurial spirit and education in the area, as well as its commitment to improving the economic development of the state.
For more information on the sessions and luncheon, or to RSVP, contact Audrey Lee at 994-7026 or audrey.lee@montana.edu. Reservations are requested.