Entrepreneurship Lecture to be Presented on Oct. 24 in Reid 108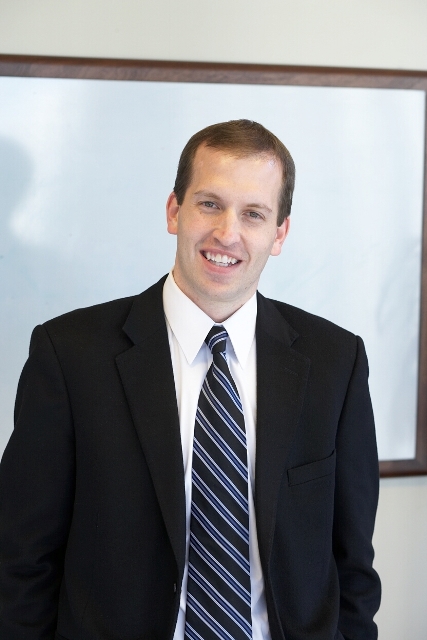 The Jake Jabs College of Business and Entrepreneurship (JJCBE) is co-sponsoring "Lessons Learned on Expert Entrepreneurship from the View of Successful Venture Investing" on Thursday, October 24 from 5:00-7:00 p.m. in Reid Hall 108, on the MSU campus. Bridger Private Capital Network is the other sponsor of this event.
Dr. Rob Wiltbank will be presenting a lecture on entrepreneurship and angel investing. He will discuss principles of expert entrepreneurs, how to raise capital and what makes great opportunities.
He is a professor at Willamette University, where he runs an angel investing and startup class that was selected as one of the top 10 entrepreneurship courses in the country by "Inc." magazine. In this role and as an investor, he provides strategy and entrepreneurship guidance to MBA students, active entrepreneurs, and executive teams at all sorts of organizations.
Wiltbank's academic work on angel investing returns and entrepreneurial expertise is extensive and foundational. He received the 2013 Hans Severeins Award, a national award from the United States angel investment community, for his work and service in the field of angel investing. He is co-author of two books, "Effectual Entrepreneurship" and "The Catalyst," as well as many academic articles. "BusinessWeek" selected "The Catalyst" as one of their top-10 leadership books in the year of its release. The book focuses on entrepreneurship in organizations. Nearly 150 universities around the world currently use "Effectual Entrepreneurship" to teach the entrepreneurial method. In his academic role, Wiltbank serves as trustee of the Angel Resource Institute, and on the editorial board of "Journal of Business Venturing."
As an investor, Wiltbank has been investing in growth stage companies for the last eight years throughout the Northwest United States. He's served on the boards of two acquired companies, Veriwave and Max-Viz, and currently serves on the board of Galois, Inc., and of SEQRD. He is a partner at Montlake Capital, a Seattle based growth capital fund, and a co-founder and partner at Revenue Capital Management, an innovator in revenue based investments.
Wiltbank completed his Ph.D. in Strategic Management at the University of Washington, and undergraduate work in finance and accounting at Oregon State University.
For more information or to RSVP, please contact Audrey Capp, audrey.lee@montana.edu or 406-994-7026. This event can also be found on the MSU calendar: http://calendar.msu.montana.edu/events/10095.